Boer & Brit
The short and fast version of our story: The Boer, is Stefan Gerber, great-great grandson of President Paul Kruger, with a massive passion for Sauvignon Blanc, Shiraz and Mediterranean varietals. The Brit, is Alex Milner, wine-maker at Natte Valleij (after stints in the South of France and India) and great-great grandson of Field Marshall French - who led the "Relief of Kimberley" - with a passion for Petit Verdot, Bordeaux-blends and anything odd. 110 years ago, these two best friends (they met at Stellenbosch while studying viticulture & oenology) forefathers were bitter enemies and now they've combined to make wines for all the people of South Africa (and the world) to enjoy.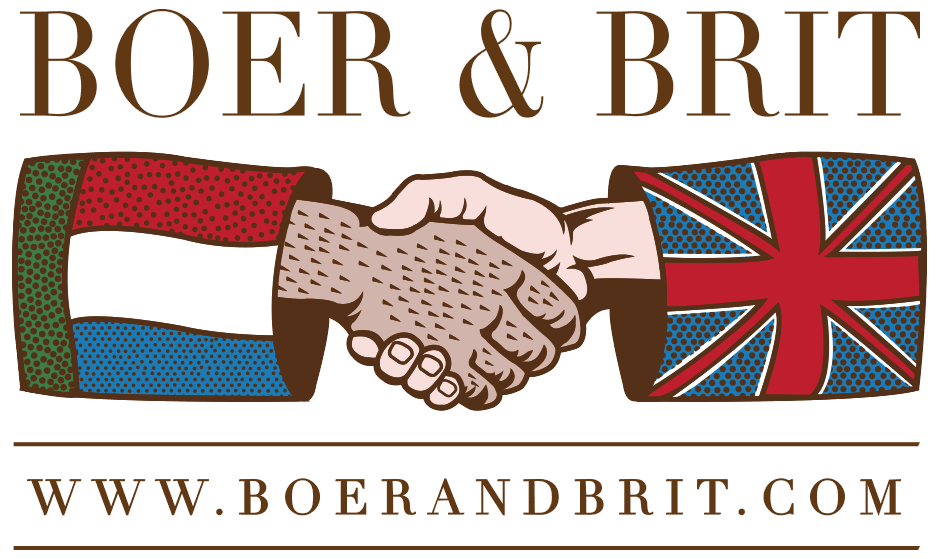 Once they were bitter enemies at war, the Anglo-Boer War.
The one was a Boer, the president of his country.
The other a Brit, a famous general who led the relief of Kimberely.
President Kruger and Field Marshal French… they died as enemies.
Now, more than a hundred years later, two direct decendants have joined forces. Stefan Gerber a great, great grandson of Paul Kruger and Alexander Milner a great, great grandson of John French have, together, created Boer & Brit, wines so intense and genuine as the battle their ancestors fought long ago.
Rockspider and Rooinek… unbelievable, but true. Enjoy their wine!
With the body of a Boer & the nose of an Englishman – you can't go wrong.