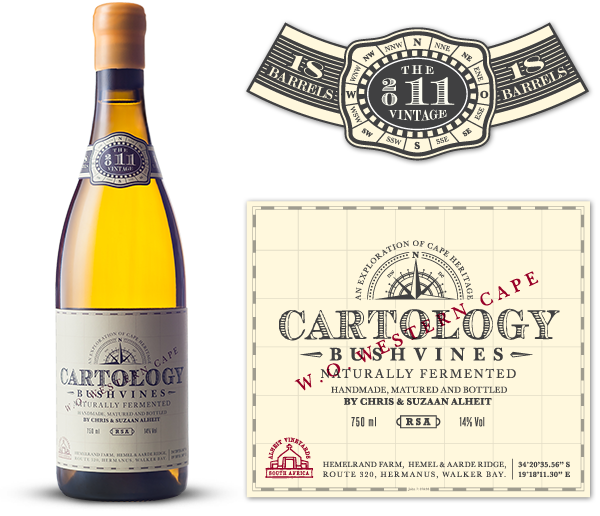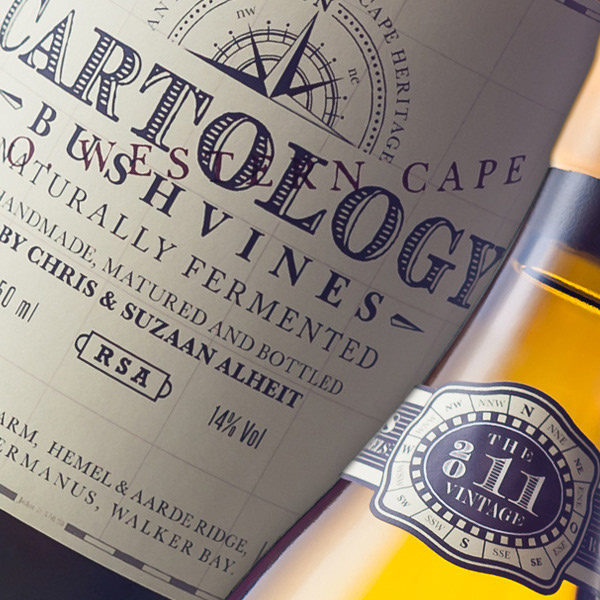 "We aim to vinify extraordinary Cape vineyards. In doing so, we hope to find the voice of the land itself. Whether that voice be a choir of amazing blocks blended into one bottle, or the purity and beauty of a single vineyard soloist."
A complete corporate identity, label and website for Alheit vineyards, a young husband-and-wife winemaking team making some adventurous wines. Because the website features a large amount of type we opted for a newspaper style layout with headline-style titles, and halftoned sepia images.
CARTOLOGY (meaning the study of maps) is a vinous exploration of Cape heritage. It is intended to be a picture of the Cape, seen through the lens of her mature vineyards, in a given vintage. Therefore, the cuveé is composed of rare and extraordinary parcels of mature dryland bushvines. Naturally, the varieties used are also heritage varieties, namely Chenin Blanc and Semillon. They have been planted in the Cape for centuries.